BlackRock Announces Completion of iShares Shareholder Proxy Campaign
Posted on February 01, 2010 at 09:30 AM EST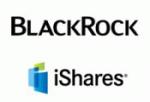 Shareholders Approve New Investment Advisory Agreement for 179 iShares Funds
NEW YORK, NY -- (Marketwire) -- 02/01/10 -- BlackRock, Inc. (NYSE: BLK) today announced that its iShares® product range, the global leader in Exchange Traded Funds, has completed the proxy campaign to seek shareholder approval of the new investment advisory agreement for 179 U.S. registered iShares Funds.
In connection with BlackRock's acquisition of Barclays Global Fund Advisors, adviser to the iShares Funds, shareholders had to approve a new investment advisory agreement with BlackRock for the iShares Funds.
Shareholder approval of the new investment advisory agreement was recently received for the last of the 179 U.S. registered iShares Funds. The final two iShares Funds in the campaign, the iShares S&P Global Consumer Discretionary Sector Index Fund (RXI) and iShares S&P Global Financials Sector Index Fund (IXG), received shareholder approval at the meeting held on January 28, 2010.
"We want to thank our shareholders and distribution partners for their support throughout this important proxy campaign," said Michael Latham, Head of U.S. iShares, BlackRock. "Shareholder approval of the new advisory agreement is a vote of confidence in the strength of the new BlackRock."
iShares was assisted in the campaign by two proxy solicitation firms, Broadridge Financial Solutions, Inc. and D.F. King & Co., Inc. With the completion of the campaign, shareholders in each of the 179 U.S. registered iShares Funds have approved the new investment advisory agreement.
For a full list of the 179 iShares funds that have approved the investment advisory agreement, please go to http://www.iShares.com/funds
About BlackRock
BlackRock is a leader in investment management, risk management and advisory services for institutional and retail clients worldwide. At December 31, 2009, BlackRock's AUM was $3.346 trillion. BlackRock offers products that span the risk spectrum to meet clients' needs, including active, enhanced and index strategies across markets and asset classes. Products are offered in a variety of structures including separate accounts, mutual funds, iShares® exchange traded funds, and other pooled investment vehicles. BlackRock also offers risk management, advisory and enterprise investment system services to a broad base of institutional investors through BlackRock Solutions®. Headquartered in New York City, as of December 31, 2009, the firm has approximately 8,500 full-time employees in 24 countries and a major presence in key global markets, including North and South America, Europe, Asia, Australia and the Middle East and Africa. For additional information, please visit the Company's website at www.blackrock.com
About iShares
iShares is the global product leader in exchange traded funds with over 400 funds globally across equities, fixed income and commodities, which trade on 16 exchanges worldwide. The iShares Funds are bought and sold like common stocks on securities exchanges. The iShares Funds are attractive to many individual and institutional investors and financial intermediaries because of their relative low cost, tax efficiency and trading flexibility. Investors can purchase and sell shares through any brokerage firm, financial advisor, or online broker, and hold the funds in any type of brokerage account. The iShares customer base consists of the institutional segment of pension plans and fund managers, as well as the retail segment of financial advisors and high net worth individuals.
Carefully consider the funds' investment objectives, risk factors and charges and expenses before investing. This and other information can be found in the funds' prospectuses, which may be obtained by calling 1 800 iShares or by visiting www.iShares.com. Read the prospectus carefully before investing.
Investing involves risk, including possible loss of principal.
In addition to the normal risks associated with investing, narrowly focused investments typically exhibit higher volatility.
Transactions in shares of the iShares Funds will result in brokerage commissions and will generate tax consequences. iShares Funds are obliged to distribute portfolio gains to shareholders. Shares of the iShares Funds may be sold throughout the day on the exchange through any brokerage account. However, shares may only be redeemed directly from a Fund by Authorized Participants, in very large creation/redemption units.
The iShares Funds are not sponsored, endorsed, issued, sold or promoted by Standard & Poor's. This company does not make any representation regarding the advisability of investing in the Funds. Neither SEI, nor BlackRock Institutional Trust Company, N.A., nor any of their affiliates, are affiliated with the company listed above.
The iShares Funds ("Funds") are distributed by SEI Investments Distribution Co. ("SEI"). BlackRock Fund Advisors ("BFA") serves as the investment advisor to the Funds. BlackRock Fund Distribution Company ("BFDC") assists in the marketing of the Funds. BFA and BFDC are affiliates of BlackRock, Inc., none of which is affiliated with SEI.
© 2010 BlackRock Institutional Trust Company, N.A. iShares® is a registered trademark of BlackRock Institutional Trust Company, N.A. All other trademarks, servicemarks or registered trademarks are the property of their respective owners. Is-2194-0110
* Not FDIC Insured * No Bank, State or Federal Guarantee * May Lose Value