Does the Cloud Need a Specialized Chip?
Posted on March 08, 2010 at 12:00 PM EST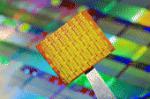 Tilera, one of many companies trying to build specialty chips or systems for cloud and web-scale computing, received a strategic investment today from Broadcom. But even as the investment validates Tilera, does the cloud need its own specialty chips and gear?