Newark Police Department to Implement ICOP's In-Car Video Solution
Posted on June 29, 2010 at 10:20 AM EDT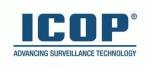 LENEXA, KS -- (Marketwire) -- 06/29/10 -- ICOP Digital, Inc. (NASDAQ: ICOP) (NASDAQ: ICOPD), an industry-leading company engaged in advancing mobile video solutions, today announced that the Newark Police Department has placed its initial order for in-car video systems and back end infrastructure for all the precinct locations throughout the city. The decision by the police department comes after over eighteen months of successful field testing with ICOP units in both a patrol vehicle as well as a motorcycle.
Newark will initially outfit 53 patrol vehicles with the ICOP Model 20/20-W systems. At each of the five precincts as well as police headquarters, servers and wireless access points will be installed for video upload and data storage. The police department will utilize ICOP's state of the art 802.11n wireless transfer technology, with some of the fastest wireless data transfer rates in the industry. The Agency also intends to implement ICOP LIVE, which will provide situational awareness and tactical oversight during critical situations.
"We at ICOP are excited about the opportunity to work with a marquee agency such as the Newark Police Department. Based on the city's size, location, and amount of critical infrastructure, it is an important part of the nation's fight on terrorism," says Dave Owen, CEO of ICOP Digital. Newark is the largest city in New Jersey, and is home to transportation facilities such as the Port of Newark, Newark International airport, and Newark Penn Station.
For more information about ICOP's solutions please visit us at www.ICOP.com or call (866) 210-4267.
About ICOP Digital, Inc.
ICOP Digital, Inc. (NASDAQ: ICOP) (NASDAQ: ICOPD) is a leading provider of in-car video and mobile video solutions for Law Enforcement, Fire, EMS, Military, and Transportation markets, worldwide. ICOP solutions help the public and private sectors mitigate risks, reduce losses, and improve security through the live streaming, capture and secure management of high quality video and audio. www.ICOP.com
Forward-Looking Statements
This document contains forward-looking statements. You should not rely too heavily on forward-looking statements because they are subject to uncertainties and factors relating to our operations and business environment, all of which are difficult to predict and many of which are beyond our control. The Company may experience significant fluctuations in future operating results due to a number of economic, competitive, and other factors, including, among other things, our reliance on third-party manufacturers and suppliers, government agency budgetary and political constraints, new or increased competition, changes in market demand, and the performance or reliability of our products. This, plus other uncertainties and factors described in our most-recent annual report and our most-recent prospectus filed with the Securities and Exchange Commission, could materially affect the Company and our operations. These documents are available electronically without charge at www.sec.gov.
Add to Digg Bookmark with del.icio.us Add to Newsvine
For more information, contact:
Melissa K. Owen, Dir. of Communications
16801 West 116th Street
Lenexa, KS 66219 USA
Phone: (913) 338-5550
Fax: (913) 312-0264
Email Contact
www.ICOP.com

For Investor Relations:
DC Consulting, LLC
Daniel Conway, Chief Executive Officer
Phone: (407) 792-3332
Email Contact
Email Contact