TRON: Legacy – Does Kevin Flynn abide?
Posted on November 21, 2010 at 13:14 PM EST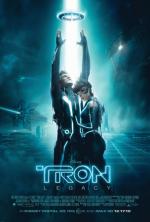 In about 3 hours I'm heading over to a press event to interview some of the major cast and crew for the upcoming Disney release of TRON: Legacy. I was working on my list of questions to ask last night and realized that the TechCrunch community should really be asking them instead of me. Interviews take place from 12:30p - 4:30p (Pacific Time) and I'll have my computer with me to look at the questions & comments here. I don't know about you, but I have been waiting for a TRON sequel my whole life. When IMDB launched, there was a teaser that something called TRON 2.0 was coming out and was constantly in a state of production.