Enghouse Releases Third Quarter Results
Posted on September 01, 2011 at 17:00 PM EDT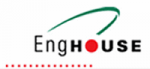 MARKHAM, ONTARIO -- (Marketwire) -- 09/01/11 -- Enghouse Systems Limited (TSX: ESL) today announced its unaudited third quarter financial results for the period ended July 31, 2011.
Third quarter revenue was $31.8 million, compared to $26.0 million reported in the same period last year, an increase of approximately 22%. Net income for the third quarter was $4.6 million or $0.18 per share on a diluted basis compared to the prior year's third quarter net income of $3.2 million or $0.13 per share. The increase in revenue was the result of increased license and services revenue attributable to recent acquisitions, including CosmoCom Inc. ("Cosmocom") acquired on April 1, 2011. On a year to date basis, revenue was $90.7 million compared to $66.8 million, while net income was $10.9 million or $0.43 per diluted share compared to $6.8 million or $0.27 per diluted share in the prior fiscal year. As has become the norm, revenue and operating costs are impacted by the continued volatility of foreign exchange as outlined in the MD&A.
Operating expenses increased to $15.1 million from $12.5 million in the prior year's third quarter and include incremental operating costs related to acquisitions and the positive impact of foreign exchange on U.S. dollar denominated operating expenses converted to Canadian dollars in the quarter. Non-cash amortization charges were $2.7 million compared to $2.4 million in the prior year's third quarter and include amortization charges for acquired software and other intangibles from recently acquired operations which added $0.3 million to amortization expense in the quarter.
The Company generated cash flows from operating activities of $13.0 million in the third quarter compared to $9.1 million in the prior year's third quarter. On a year to date basis the Company has generated $32.8 million in cash flows from operating activities compared to $16.3 million in the prior year. Enghouse closed the quarter with $88.0 million in cash and short-term investments compared to $78.3 million at October 31, 2010, which is after the net CosmoCom acquisition costs of approximately $14.4 million. The Company continues to have no long-term debt.
The Board of Directors today authorized an eligible quarterly dividend of $0.05 per common share, payable on November 30, 2011 to shareholders of record at the close of business on November 16, 2011. The Company remains committed to its strategy of seeking further acquisitions to continue to diversify its revenue stream and expand its market presence.
About Enghouse
Enghouse Systems Limited is a leading global provider of enterprise software solutions serving a variety of distinct vertical markets. Its strategy is to build a larger and more diverse software company through strategic acquisitions and managed growth. Enghouse shares are listed on the Toronto Stock Exchange under the symbol "ESL". Further information about Enghouse may be obtained from the Company's web site at www.enghouse.com.


Enghouse Systems Limited
Consolidated Balance Sheets
(in thousands of Canadian dollars)
(Unaudited)
                                                    July 31,    October 31,
                                                        2011           2010
----------------------------------------------------------------------------

                                   Assets
Current
Cash                                                $ 52,272       $ 46,640
Short-term investments                                35,683         31,627
Accounts receivable, net                              23,800         24,500
Income tax receivable                                      -            591
Future income taxes                                      542            447
Prepaid expenses and other assets                      3,519          3,360
                                                 ------------ --------------
                                                     115,816        107,165
                                                 ------------ --------------

Property and equipment, net                            1,702          1,844
Acquired software and other intangibles, net          31,870         34,330
Goodwill                                              43,309         35,137
Future income taxes                                    3,166          2,951
                                                 ------------ --------------

                                                   $ 195,863      $ 181,427
                                                 ------------ --------------
                                                 ------------ --------------

                                Liabilities
Current
Accounts payable and accrued liabilities              23,370         20,115
Income taxes payable                                   1,609              -
Dividends payable                                      1,262          1,007
Deferred revenue                                      30,200         26,040
                                                 ------------ --------------
                                                      56,441         47,162

Future income taxes                                   12,138         12,571
Long-term income taxes payable                           574            522
Deferred revenue                                       1,190            790
                                                 ------------ --------------
                                                      70,343         61,045

                            Shareholders' Equity

Share capital                                         51,260         50,705
Contributed surplus                                    2,697          2,429
Retained earnings                                     86,960         79,606
Accumulated other comprehensive loss                 (15,397)       (12,358)
                                                 ------------ --------------
                                                     125,520        120,382

                                                   $ 195,863      $ 181,427
                                                 ------------ --------------
                                                 ------------ --------------


Enghouse Systems Limited
Consolidated Statements of Operations and Retained Earnings
(in thousands of Canadian dollars except per share amounts)
(Unaudited)
                                    Three months ended    Nine months ended
                                               July 31              July 31
----------------------------------------------------------------------------
                                     2011         2010      2011       2010
----------------------------------------------------------------------------
Revenue
Software licenses                $ 11,732    $   8,387  $ 34,001  $  21,404
Services                           19,572       16,929    54,333     43,401
Hardware                              516          715     2,389      2,025
                                 -------------------------------------------

                                   31,820       26,031    90,723     66,830
                                 -------------------------------------------
Cost of sales
Software licenses                     909        1,272     4,439      3,443
Services                            6,684        5,992    19,763     15,937
Hardware                              317          542     1,729      1,386
                                 -------------------------------------------
                                    7,910        7,806    25,931     20,766

Gross margin                       23,910       18,225    64,792     46,064

Operating expenses
Selling, general and
 administrative                    11,094        9,173    29,182     22,365
Research and development            3,725        2,922    11,459      8,990
Amortization of property and
 equipment                            264          369       823        975
                                 -------------------------------------------
                                   15,083       12,464    41,464     32,330
                                 -------------------------------------------

Income before the undernoted        8,827        5,761    23,328     13,734

Amortization of acquired software
 and other intangibles             (2,670)      (2,417)   (7,604)    (5,983)
Foreign exchange (loss) gain         (146)         207    (1,364)       148
Interest income, net                  144           68       393        295
Other income                           61          378       169        942
                                 -------------------------------------------

Income before income taxes          6,216        3,997    14,922      9,136

Provision for income taxes
    Current                         1,563        1,057     4,120      2,139
    Future                             60         (262)     (114)       185
                                 -------------------------------------------

Net income for the period        $  4,593    $   3,202  $ 10,916  $   6,812
                                 -------------------------------------------
                                 -------------------------------------------


Retained earnings, beginning of
 period                          $ 83,629    $  74,991  $ 79,606  $  73,142

Dividends                          (1,262)      (1,007)   (3,529)    (2,768)
Purchase and cancellation of
 common shares                          -            -       (33)         -
                                 -------------------------------------------
Retained earnings, end of period $ 86,960    $  77,186  $ 86,960  $  77,186
                                 -------------------------------------------
                                 -------------------------------------------

Earnings per share
  Basic                          $   0.18    $    0.13  $   0.43  $    0.27
  Diluted                        $   0.18    $    0.13  $   0.43  $    0.27
  Weighted average shares
   outstanding during
  period (millions)
  - basic                            25.2         25.2      25.2       25.1
  - diluted                          25.6         25.4      25.5       25.3

Enghouse Systems Limited
Consolidated Statements of Comprehensive Income and Accumulated Other
Comprehensive Loss
(in thousands of Canadian dollars)
(Unaudited)

                                    Three months ended    Nine months ended
                                               July 31              July 31
----------------------------------------------------------------------------
                                       2011       2010       2011      2010
----------------------------------------------------------------------------

Net income for the period        $    4,593 $    3,202 $   10,916 $   6,812

Other comprehensive (loss)
 income:
Unrealized (loss) gain on
 translating financial statements
 of self-sustaining foreign
 operations                            (409)     1,747     (3,563)   (2,873)
Transfer to net income of
 realized gains on available for
 sale investments, net of tax of
 ($9) (nine months - ($26))             (51)      (263)      (142)     (657)
Unrealized gain on available for
 sale investments, net of tax of
 $48 (nine months - $137)               254        451        735     1,416
Unrealized foreign currency
 translation gain (loss) on
 available for sale investments,
 net of tax of $1 (nine months -
 ($13))                                   4         41        (69)     (111)
                                 -------------------------------------------

Other comprehensive (loss) income$     (202)$    1,976 $   (3,039)$  (2,225)
                                 -------------------------------------------
                                 -------------------------------------------

Comprehensive income             $    4,391 $    5,178 $    7,877 $   4,587
                                 -------------------------------------------
                                 -------------------------------------------

Accumulated other comprehensive
 loss, beginning of period       $  (15,195)$  (12,960)$  (12,358)$  (8,759)

Other comprehensive (loss) income      (202)     1,976     (3,039)   (2,225)
                                 -------------------------------------------

Accumulated other comprehensive
 loss, end of period             $  (15,397)$  (10,984)$  (15,397)$ (10,984)
                                 -------------------------------------------
                                 -------------------------------------------


----------------------------------------------------------------------------


Enghouse Systems Limited
Consolidated Statements of Cash Flows
(in thousands of Canadian dollars)
(Unaudited)
                                 For the three months   For the nine months
                                        ended July 31         ended July 31
----------------------------------------------------------------------------
                                     2011        2010        2011      2010
----------------------------------------------------------------------------
Cash flows from operating
 activities
Net income for the period       $   4,593 $     3,202   $  10,916 $   6,812

Add (deduct) items not involving
 cash
  Amortization of property and
   equipment                          264         369         823       975
  Amortization of acquired
   software and other
   intangibles                      2,670       2,417       7,604     5,983
  Stock-based compensation
   expense                            151         111         369       271
  Gain on sale of short-term
   investments                        (61)       (378)       (169)     (942)
  Future income taxes                  60        (262)       (114)      185
                                --------------------------------------------
Cash flows before changes in
 operating assets and
 liabilities                        7,677       5,459      19,429    13,284

Changes in operating assets and
 liabilities

  Decrease in accounts
   receivable, net                  8,574       1,894       5,017     1,594
  Decrease (increase) in prepaid
   expenses and other assets          222         589          22      (446)
  (Decrease) increase in
   accounts payable and accrued
   liabilities                     (2,671)      1,281         456    (4,564)
  Increase (decrease) in current
   income taxes payable               530         537       2,267      (861)
  (Decrease) increase in
   deferred revenue                (2,029)      1,041       3,676     8,679
  Unrealized foreign exchange
   loss (gain)                        746      (1,691)      1,906    (1,428)
                                --------------------------------------------
Cash flows from operating
 activities                        13,049       9,110      32,773    16,258
                                --------------------------------------------

Cash flows from investing
 activities
Purchase of property and
 equipment, net                      (190)        (51)       (630)     (609)
Acquisitions, net of cash
 acquired                               -      (4,804)    (16,842)  (30,131)
Net (purchase) proceeds from
 sale of short-term investments   (14,363)      2,583      (3,711)   25,287
                                --------------------------------------------
                                  (14,553)     (2,272)    (21,183)   (5,453)
                                --------------------------------------------

Cash flows from financing
 activities
Issuance of share capital             324           -         464       905
Payment of cash dividend           (1,260)     (1,007)     (3,274)   (2,507)
Purchase and cancellation of
 common shares                          -           -         (43)        -
                                --------------------------------------------
                                     (936)     (1,007)     (2,853)   (1,602)
                                --------------------------------------------

Effect of foreign exchange rate
 changes on cash                      206         602      (3,105)   (1,020)
                                --------------------------------------------

Net (decrease) increase in cash
 during the period                 (2,234)      6,433       5,632     8,183
Cash - beginning of period         54,506      41,026      46,640    39,276
                                --------------------------------------------
Cash - end of period            $  52,272 $    47,459   $  52,272 $  47,459
                                --------------------------------------------
                                --------------------------------------------

Supplementary cash flow
 information:

    Cash paid during the period
     for income taxes           $     150 $       333   $   1,093 $   2,418

Note: Cash excludes short-term investments

Enghouse Systems Limited
Selected Segment Reporting Information
(in thousands of Canadian dollars)
(Unaudited)
                               Three Months ended       Nine Months ended
----------------------------------------------------------------------------
                             July 31,      July 31,    July 31,    July 31,
                                 2011          2010        2011        2010
                           -------------------------------------------------


Revenue:
    Asset Management Group $    3,178  $      3,629  $    9,767  $   10,004
    Interaction Management
     Group                     28,642        22,402      80,956      56,826
                           -------------------------------------------------
  Total                    $   31,820  $     26,031  $   90,723  $   66,830
                           -------------------------------------------------
                           -------------------------------------------------


  Segment Profit (EBIT):
    Asset Management Group $      968  $      1,268  $    2,292  $    2,067
    Interaction Management
     Group                      5,985         2,650      15,771       7,549
    Corporate                    (796)         (574)     (2,339)     (1,865)
    Foreign Exchange             (146)          207      (1,364)        148
    Interest and other
     income                       205           446         562       1,237
                           -------------------------------------------------
                           -------------------------------------------------
  Total                    $    6,216  $      3,997  $   14,922  $    9,136
                           -------------------------------------------------
                           -------------------------------------------------

----------------------------------------------------------------------------