January 19, 2012 at 09:27 AM EST
How do you hire great engineers? Give them a challenge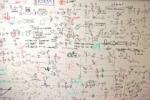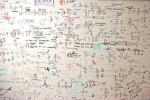 Good engineers are tough to come by, a fact of life for many startups. That's why Quixey invented the Quixey Challenge, a coding puzzle for engineers that gives them a minute to fix a bug in a famous algorithm, which it uses as a recruiting tool.
Good engineers are tough to come by: That's a fact of life for many Silicon Valley startups, as a talent crunch has made it much more difficult and expensive to find good job candidates. It's even more difficult if you don't have the cash or name recognition to compete with the likes of Facebook or Google — not to mention some of the larger, venture-backed startups in the area.
But one startup has found an interesting way of finding potential new employees in an extremely cost-effective manner: Quixey, which created a smart search engine for discovering apps, has put up a coding puzzle online that offers up a small cash prize for engineers that can fix a bug in a famous algorithm. But winners could also get the chance at winning a job with the Palo Alto, Calif.-based startup.
The Quixey Challenge, as it is called, is now in its third run, following previous contests in October and December. As part of the challenge, candidates who can solve the coding puzzle in less than a minute win $100 and a Quixey t-shirt. Anyone can take part, but it's not as simple as just signing up and winning some quick cash. Those who wish to participate in the Challenge must first complete three practice puzzles to qualify. Once they do, they'll be given a chance to solve the main puzzle.
For Quixey, the Challenge has served as a great lead generation tool for finding new engineers. The startup has been in the process of hiring, since raising a $3.8 million funding round last August. But instead of spending tens of thousands of dollars on a recruiter for each new hire, the startup has invested a fairly small amount in cash prizes instead.
For instance, in the most recent contest, which took place in December, 38 people passed the Quixey Challenge. From that challenge, Quixey is in discussions with five serious candidates for up to three open positions, according to co-founder and CTO Liron Shapira. So it's spent about $3,800 to attract those candidates, compared to about $20,000 per employee that the startup would have to pay for a recruiter.
Not only does the Quixey Challenge help weed out talented engineering prospects, it also helps introduce potential employees to what Quixey is. Shapira said that for a small company in Silicon Valley, getting the attention of talented engineers when the competition includes major companies like Facebook can be difficult. The market is so flooded with jobs in Silicon Valley, Shapira said, that just getting qualified applicants into the first part of the hiring funnel was a major challenge.
In figuring out how to raise its profile among candidates, the Quixey crew thought, "What will get engineers excited?" Turns out, giving them a problem to solve and offering up some cash was a great motivator. Shapira said it was like the company had "invented crack for engineers."
We'll see how many engineers get hooked this time around: The next Quixey Challenge takes place Thursday, January 19 from 7:00 am to 7:00 pm Pacific, but interested coders can sign up immediately and qualify by taking the practice puzzles.
Photo courtesy of Flickr user Steve Jurvetson.
Related research and analysis from GigaOM Pro:
Subscriber content. Sign up for a free trial.
---