Johnson: Does the Fed Trump Fundamental Analysis?
Posted on January 31, 2012 at 10:42 AM EST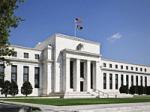 Federal Reserve chairman Ben Bernanke went to the well of make-believe wealth once again, setting the stage for more bond buying in last week's announcement. With a sullen economy supported by 36 months of smoke and mirrors, the punch bowl was never far away.