Nirvanix gets $25M to build a bigger, better storage cloud
Posted on May 03, 2012 at 08:00 AM EDT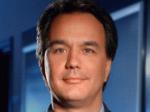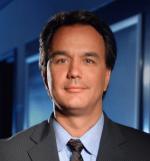 Cloud storage vendor Nirvanix will use $25 million in in Series C funding round led by new investor Khosla Ventures to add to its engineering staff and expand global sales and marketing coverage.
Scott Genereux, Nirvanix president & CEO
Cloud storage vendor Nirvanix will use $25 million from a new funding round led by Khosla Ventures to expand its engineering, global sales and marketing efforts.  Khosla is a new backer but current investors Valhalla Partners, Intel Capital and Windward Ventures also participated in this C Series round.
Founded in 1998, Nirvanix was one of the first companies to focus on enterprise-class cloud storage. And now that market is really taking off as more CIOs are getting comfortable with the cloud model. But there is also a raft of competitors now  including public cloud giant Amazon Web Services, Box, Zetta, Egnyte, and Microsoft . There are many, many companies fighting to be the enterprise storage leader.
San Diego-based Nirvanix fields private, public and hybrid cloud storage services specifically for businesses with lots of unstructured data. The company claims IBM, Cerner, National Geographic and Relativity Media as customers.
In a statement, Nirvanix CEO Scott Genereux said business is growing fast — the company put more petabytes of data under management last year than in the prior three years combined.
Related research and analysis from GigaOM Pro:
Subscriber content. Sign up for a free trial.
---