Koita: Will Facebook Revolutionize Healthcare?
Posted on May 18, 2012 at 11:30 AM EDT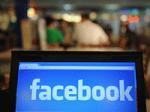 "The healthcare industry is being significantly impacted by Facebook and social media. The use of these social media channels has led to a significant shift in the way we engage internally as well as with the external world. "