Rosetta Genomics Appoints Roy N. Davis to Board of Directors
Posted on June 06, 2012 at 07:45 AM EDT
Retired Johnson & Johnson Executive Brings Significant Clinical Diagnostic and Oncology Expertise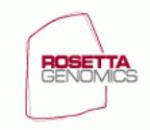 PHILADELPHIA, PA and REHOVOT, ISRAEL -- (Marketwire) -- 06/06/12 -- Rosetta Genomics (NASDAQ: ROSG), a leading developer and provider of microRNA-based molecular diagnostic assays, today announced the appointment of Roy N. Davis (age 65) to its Board of Directors. With this addition the Company's Board has six members. Mr. Davis had been with Johnson & Johnson (J&J) for 27 years prior to his retirement this past January.
Most recently, from January 2008 through January 2012 Mr. Davis was President, Johnson & Johnson Development Corporation, J&J's wholly owned ventures group, and Vice President of Corporate Development for all of J&J. In these roles Mr. Davis was responsible for acquisition and licensing in areas outside of current J&J business sectors, venture capital investing on behalf of J&J and management of J&J's wholly owned ventures. These efforts focused on developing new companies for J&J that offer transformational health care solutions.
From 2003 to 2007 Mr. Davis held the positions of Company Group Chairman, Johnson & Johnson and Worldwide Franchise Chairman, Ortho Clinical Diagnostics with responsibilities for Ortho Clinical Diagnostics, Inc., Veridex LLC and Therakos, Inc. Mr. Davis joined J&J in 1984, where he moved through leadership positions of increasing responsibility in the organization in the U.S., Europe and Asia.
Commenting on his appointment, Mr. Davis said, "I am excited to be joining Rosetta Genomics' Board of Directors at this important juncture in the company's development. Rosetta has an exceptionally dynamic microRNA technology platform with multiple large market opportunities. As advances are made to commercialize molecularly targeted therapeutics, there is a growing need for diagnostics to guide treatment protocols. I am delighted to be working with the Rosetta team and look forward to contributing to the successful clinical and commercial development of this powerful technology."
"It is with great pleasure that we welcome Roy to our Board of Directors. He has extensive experience in global pharmaceutical commercialization, venture investing, licensing and new company development, specifically in clinical diagnostics and oncology. Thus he is ideally suited to bring strategic value to Rosetta as we continue to progress the commercialization of our miRview® diagnostic assays in oncology and build Rosetta into a leading molecular diagnostics company. Roy's experiences earned over a very successful career at J&J will provide invaluable guidance as we build Rosetta Genomics and continue to work to enhance shareholder value," stated Kenneth A. Berlin, President and Chief Executive Officer of Rosetta Genomics.
Mr. Davis received a Bachelor of Science from the State University of New York and a Master of Science from Rensselaer Polytechnic Institute. He currently is a member of the Innovations Advisory Board for the Cleveland Clinic, the Advisory Board for the Wake Forest Institute for Regenerative Medicine and in March 2012 was named to the Board of Directors of Innosight, the innovation consulting firm.
About miRview® Products
miRview® are a series of microRNA-based diagnostic products offered by Rosetta Genomics. miRview® mets and miRview® mets² accurately identify the primary tumor type in primary and metastatic cancer including Cancer of Unknown Primary (CUP). miRview® squamous accurately identifies the squamous subtype of non-small cell lung cancer, which carries an increased risk of severe or fatal internal bleeding and poor response to treatment for certain therapies. miRview® meso diagnoses mesothelioma, a cancer connected to asbestos exposure. miRview® lung accurately identifies the four main subtypes of lung cancer using small amounts of tumor cells. miRview® kidney accurately classifies the four most common kidney tumors: Clear Cell Renal Cell Carcinoma (RCC), Papillary RCC, Chromophobe RCC and Oncocytoma. miRview® tests are designed to provide objective diagnostic data; it is the treating physician's responsibility to diagnose and administer the appropriate treatment. In the U.S. alone, Rosetta Genomics estimates that 200,000 patients a year may benefit from the miRview® mets and miRview® mets² test, 60,000 from miRview® squamous, 60,000 from miRview® meso, 54,000 from miRview® kidney and more than 1 million patients worldwide from miRview® lung. The Company's tests are offered directly by Rosetta Genomics in the U.S., and through distributors around the world. For more information, please visit www.mirviewdx.com. Parties interested in ordering the test can contact Rosetta Genomics at (215) 382-9000 ext. 309.
About Rosetta Genomics
Rosetta Genomics develops and commercializes a full range of microRNA-based molecular diagnostics. Founded in 2000, the Company's integrative research platform combining bioinformatics and state-of-the-art laboratory processes has led to the discovery of hundreds of biologically validated novel human microRNAs. Building on its strong patent position and proprietary platform technologies, Rosetta Genomics is working on the application of these technologies in the development and commercialization of a full range of microRNA-based diagnostic tools. The Company's miRview® product line is commercially available through its Philadelphia-based CAP-accredited, CLIA-certified lab. To learn more, please visit www.rosettagenomics.com.
Forward-Looking Statements
Various statements in this release concerning Rosetta's future expectations, plans and prospects, including without limitation, statements relating to the commercialization of our miRview® diagnostic assays, constitute forward-looking statements for the purposes of the safe harbor provisions under The Private Securities Litigation Reform Act of 1995. Actual results may differ materially from those indicated by these forward-looking statements as a result of various important factors, including risks related to: Rosetta's approach to discover microRNA technology and to work on the application of this technology in the development of novel diagnostics and therapeutic tools, which may never lead to commercially accepted products or services; Rosetta's ability to obtain, maintain and protect its intellectual property; Rosetta's ability to enforce its patents against infringers and to defend its patent portfolio against challenges from third parties; Rosetta's need and ability to obtain additional funding to support its business activities; Rosetta's dependence on third parties for development, manufacture, marketing, sales, and distribution of products; Rosetta's ability to successfully develop its products and services; Rosetta's ability to obtain regulatory clearances or approvals that may be required for its products and services; the ability to obtain coverage and adequate payment from health insurers for the products and services comprising Rosetta's technology; the ability to obtain a formal agreement for Medicare coverage and to maintain an equitable reimbursement valuation; competition from others using technology similar to Rosetta's and others developing products for similar uses; Rosetta's dependence on collaborators; and Rosetta's short operating history; as well as those risks more fully discussed in the "Risk Factors" section of Rosetta's Annual Report on Form 20-F for the year ended December 31, 2011 as filed with the Securities and Exchange Commission. In addition, any forward-looking statements represent Rosetta's views only as of the date of this release and should not be relied upon as representing its views as of any subsequent date. Rosetta does not assume any obligation to update any forward-looking statements unless required by law.