Puget Ventures Inc. Files Amended and Restated Preliminary Short Form Prospectus
Posted on June 22, 2012 at 18:21 PM EDT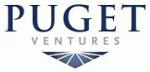 VANCOUVER, BRITISH COLUMBIA -- (Marketwire) -- 06/22/12 -- PUGET VENTURES INC. (TSX VENTURE: PVS) ("Puget") (the "Company") is pleased to announce that it has filed and received a receipt for an amended and restated preliminary short form prospectus with respect to an offering of subscription receipts, amending and restating the preliminary short form prospectus dated January 13, 2012. The Offering will be conducted on behalf of the Company by a syndicate co-led by Euro Pacific Canada Inc. and Jacob Securities Inc. and includes D&D Securities Inc.
This amended and restated preliminary short form prospectus (the "short form prospectus") qualifies the distribution (the "Offering") of a minimum of 10,312,500 subscription receipts and a maximum of 26,668,250 subscription receipts (the "Subscription Receipts") of the Company at a price of $0.60 per Subscription Receipt, for minimum total gross proceeds of $6,187,500 and maximum total gross proceeds of $16,000,950. Each Subscription Receipt will entitle the holder thereof to receive, without payment of additional consideration or further action, and subject to adjustment, upon the satisfaction of the Release Conditions (as defined in the short form prospectus), one unit of the Company (a "Unit"). Each Unit will be comprised of one common share of the Company (a "Unit Share") and one share purchase warrant (a "Warrant"). Each Warrant will entitle the holder thereof to purchase one common share of the Company at a price of $0.90 per share for a period of 36 months following the Closing Date (as defined in the short form prospectus). This short form prospectus also qualifies the distribution of the Unit Shares and the Warrants.
A copy of the amended and restated preliminary short form prospectus is available under the Company's profile at www.sedar.com. The Offering is subject to customary conditions and regulatory approval, including the approval of the TSX Venture Exchange. This press release does not constitute an offer to sell, or a solicitation of an offer to buy, any Subscription Receipt and shall not constitute an offer, solicitation or sale in any jurisdiction in which such an offer, solicitation, or sale would be unlawful.
About Puget Ventures Inc. / Global Cobalt Corporation
Upon completion of the Pafra Acquisition (as defined in the amended and restated preliminary short form prospectus), Puget Ventures Inc. will be renamed Global Cobalt Corporation, and will be a Canada-based strategic metals company focused on the development of a new mining region in the Republic of Altai. As first mover into this new jurisdiction, Global Cobalt is positioning itself as a pioneer in an untapped region as the first and only foreign-invested publicly traded mining company to advance mineral projects in Altai. Global Cobalt will leverage the world-class Karakul Project and intends to explore other economically feasible projects held under right-of-first-refusal while aggressively expanding and exploring existing properties to supply the growing demand for cobalt and other strategic metals.
About Euro Pacific Canada
Euro Pacific Canada is an IIROC registered brokerage headquartered in Toronto, Ontario specializing in foreign markets, precious and strategic metals investing. The firm offers an integrated platform of investment banking, institutional sales and trading, research, and private client services following the advice laid out by Euro Pacific Capital's Chief Global Strategist, Peter Schiff, an internationally recognized economist and market strategist. Additional information is available at www.europac.ca.
About Jacob Securities Inc.
Jacob Securities Inc. is an independent full-service investment bank providing underwriting and financial advisory services to companies in the renewable power, infrastructure, energy and mining sectors. The firm, which is headquartered in Toronto, primarily services small and mid-cap issuers in North America and around the world. The firm has comprehensive coverage of the complete energy spectrum - from renewable energy and clean technology to conventional utilities to oil and gas to energy linked natural resources such as coal, uranium, lithium and rare earth. Additional information is available at www.jacobsecurities.com.
About D&D Securities Inc.
Based in downtown Toronto with approximately 30 skillful and dedicated employees, D & D Securities is a full service investment dealer specializing in investment banking, wealth management, retail brokerage, and institutional sales & trading. The key to D & D Securities success is its ability to represent creative and dedicated entrepreneurial talent through focus, dedication, and high level of seasoned experience and expertise to all its deals. It is through these traits that separates D & D Securities Inc. from other independent investment dealers. D & D Securities Inc. is a member of the Canadian Investor protection Fund ("CIPF"), the Investment Industry Regulatory Organization of Canada ("IIROC"), and is a Participating Organization of the Toronto Stock Exchange. Additional information is available at www.dndsecurities.ca.
Cautionary Statement on Forward-Looking Information: Certain information contained in this news release, including any information relating to Puget or Global Cobalt's future financial or operating performance may be deemed "forward-looking". All statements in this news release, other than statements of historical fact, that address events or developments that Puget expects to occur, are "forward-looking statements". Forward-looking statements are statements that are not historical facts and are generally, but not always, identified by the words "expects", "does not expect", "plans", "anticipates", "does not anticipate", "believes", "intends", "estimates", "projects", "potential", "scheduled", "forecast", "budget" and similar expressions, or that events or conditions "will", "would", "may", "could", "should" or "might" occur. All such forward-looking statements are based on the opinions and estimates of management as of the date such statements are made and are subject to important risk factors and uncertainties, many of which are beyond Puget's ability to control or predict. Forward-looking statements are necessarily based on estimates and assumptions that are inherently subject to known and unknown risks, uncertainties and other factors that may cause actual results, level of activity, performance or achievements to be materially different from those expressed or implied by such forward-looking statements. Key assumptions upon which Puget's forward-looking statements are based include the following: Puget's ability to complete the Pafra Acquisition; its ability to successfully integrate, explore, develop and operate the Karakul Property; that cobalt prices will not fall significantly; that Global Cobalt will be able to secure new financing to continue its operations on an as-needed basis; that there are no significant changes to applicable laws in the geographic areas in which Global Cobalt will operate; that Global Cobalt will obtain regulatory approvals in a timely manner; the absence of material adverse effects; Global Cobalt's ability to achieve its growth strategy; and that Global Cobalt's operating costs will not increase significantly. In addition, there are risks and hazards associated with the business of mineral exploration, development and mining, including environmental hazards, industrial accidents, and unusual or unexpected formations. Forward-looking statements are not guarantees of future performance, and actual results and future events could materially differ from those anticipated in such statements. All of the forward-looking statements contained in this news release are qualified by these cautionary statements. Puget expressly disclaims any intention or obligation to update or revise any forward-looking statements, whether as a result of new information, events or otherwise, except in accordance with applicable securities laws.
Neither TSX Venture Exchange nor its Regulation Services Provider (as that term is defined in the policies of the TSX Venture Exchange) accepts responsibility for the adequacy or accuracy of this release.