Hangar 12: New Agency Group, New Philosophy
Posted on July 19, 2012 at 11:06 AM EDT
Agency Group Sees "Full Service" Differently in Adaptive Marketing Approach.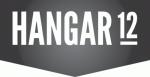 CHICAGO, July 19, 2012 /PRNewswire/ -- The Hangar 12 Group of marketing services agencies has thrown open its doors, challenging brands to think differently about what "full-service agency" means. The new group offers brands more focused pathways to engagement and consumer interaction using an adaptive marketing approach.
The Hangar 12 Group consists of three specialized business units:
Pivot champions STRATEGIC INNOVATION & BRAND STRATEGY
PKG crafts BRAND STORIES through packaging and branding
TWO/TEN harnesses CONSUMER INTERACTION that mobilizes and engages audiences via promotion and digital marketing
By bringing the three agencies—and their unique capabilities—together, CEO Jeff Dryfhout, a former brand-side marketer for Sara Lee, ConAgra and Quaker, saw an opportunity to change the agency model for the better, in order to serve clients more effectively.
"This group of agencies shares the same singular vision—CONSUMER FIRST. It's a philosophy that's as simple as it sounds: fully understand the brands we work with, and absorb consumer behavior and brand perspective to guide the brand solutions we create," Dryfhout said.
"And because we all share the same mission, we're able to practice ADAPTIVE MARKETING—offering clients a range of services that includes everything from brand innovation and new product strategies, to identity and packaging development, to digital and promotional consumer interaction platforms and programs."
"Not every client will take advantage of the full suite of services, and that's okay. But some will. And that's a nice balance to have," Dryfhout added.
Visit The Hangar 12 Group on the web at Hangar-12.com.
| | |
| --- | --- |
| Contact: | Heather Magnussen, |
| | V.P. Client Development |
| | +1 312 870 9152 |
| | |
SOURCE The Hangar 12 Group