Mongolian Government to Initiate Review of the Gatsuurt Project Reserves
Posted on November 27, 2007 at 16:00 PM EST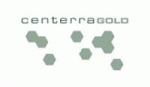 Centerra Gold Inc. (TSX: CG) announced today that it has received confirmation from the Government of Mongolia that it has initiated the review of the Gatsuurt Project reserves and feasibility study. This is the first step in the process that should pave the way for the negotiation of an Investment Agreement and the development of the Gatsuurt deposit. As previously disclosed, the Company intends to truck Gatsuurt ore to the Boroo processing facility where a new bio-oxidation circuit will be constructed to treat Gatsuurt ore.
"I am pleased that the Government of Mongolia has taken the first step on the road to permitting the development of the Gatsuurt deposit. This project is important not only to the Company but to the local communities in the Mandal and Bayangol Soums where we operate. It will create many new, well-paying jobs, increase local revenues and substantially increase the life of the Boroo mine," said Len Homeniuk, President and the CEO of Centerra Gold Inc.
About Centerra
Centerra is a growth-oriented, gold Company focused on acquiring, exploring, developing and operating gold properties primarily in Central Asia, the former Soviet Union and other emerging markets. Centerra is a leading North American-based gold producer and the largest Western-based gold producer in Central Asia and the former Soviet Union. Centerra's shares trade on the Toronto Stock Exchange under the symbol CG. The Company is based in Toronto, Canada.
Additional information
Additional information on Centerra is available on SEDAR at www.sedar.com and the Company's website at www.centerragold.com.
---
Contacts:
Centerra Gold Inc.
John W. Pearson
Director, Investor Relations
(416) 204-1241
Website: www.centerragold.com