January 30, 2013 at 11:10 AM EST
OPM Approves Federal Attendance to NCMA's Aerospace and Defense Contract Management Training Forum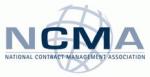 ASHBURN, VA -- (Marketwire) -- 01/30/13 -- NCMA's 51st Annual Aerospace + Defense Contract Management Training Forum has been approved by the Office of Personnel Management (OPM) as training in compliance with 5 U.S.C. Chapter 41. OPM Director John Berry issued a memorandum on January 24, 2013 stating "the agenda supports the development and ability of contract management professionals to make sound business decisions." To view the complete memorandum, please visit www.ncmahq.org/events/adtf13/opm.
The event focuses on: fiscal responsibility and accountability, ethics and compliance, collaboration in government and industry, and developing a quality workforce in an effort to "Chart the Course for Contract Management Excellence." The event will take place March 14-15, 2013, at the Westin San Diego, in San Diego, California. For more information on this event, including confirmed speakers and the complete agenda, please visit www.ncmahq.org/events/adtf13.
The National Contract Management Association (NCMA), which was founded in 1959, is the world's leading professional resource for those in the field of contract management. The organization, which has over 22,000 members, is dedicated to the professional growth and educational advancement of procurement and acquisition personnel worldwide. NCMA strives to serve and inform the profession it represents and to offer opportunities for the open exchange of ideas in neutral forums. For more information on the association, please visit www.ncmahq.org.
Add to Digg Bookmark with del.icio.us Add to Newsvine
For more information, contact:
Jessica Friedman
Director of Marketing
Email Contact
800-344-8096 x1126