February 21, 2013 at 11:00 AM EST
Momentum Dynamics Develops All-Weather Solution: Wirelessly Charging Electric Vehicles Through Snow, Ice & Water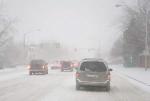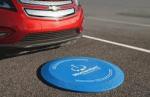 Electric Vehicles an Attractive Option With Rising Gas Prices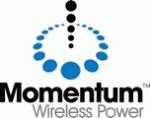 MALVERN, PA -- (Marketwire) -- 02/21/13 -- Momentum Dynamics announced today that it has developed a method to wirelessly charge electric vehicles through snow, ice and water. The unique and proprietary technology system permits electrically powered vehicles to be recharged without the use of a wire, and now lab tests confirm that the technology works in all weather conditions.
This wireless technology is revolutionary because it can be operated automatically, allowing both passenger-class and commercial fleet vehicles to be charged safely and effortlessly in all weather and without direct supervision. Operating software developed by Momentum Dynamics allows the system to automatically identify equipped vehicles and regulate the sale of power in a manner similar to Automatic Toll Collection Systems (such as E-ZPass and FasTrack). When used with large commercial vehicles where rapid charging is often important, the system can recharge a vehicle using lower voltage systems (240V) much more rapidly than a comparable plug-in charger.
Andy Daga, CEO of Momentum Dynamics, said, "The capacity of inductive charging to operate under the most extreme weather conditions offers an enormous benefit to owners of electric vehicles -- a benefit that cannot be matched by any plug-in charger. I am proud that Momentum Dynamics is the only company to demonstrate the capacity to transfer electricity wirelessly at very high power levels through more than 4 inches of liquid water, solid ice, and snow. This capability is key to enabling the widespread adoption of electric vehicles and offering consumers a robust alternative to ever-rising gasoline prices."
Momentum Dynamics is an advanced electronics company committed to innovating the technology and the business structures for wireless charging for the automotive, transportation and industrial markets. The company was formed in 2009 and has specialized in high-power wireless charging using resonant magnetic induction to transfer tens of thousands of watts of power without a direct conductive connection. The Momentum Dynamics team is composed of experienced business executives and former US defense and space technology engineers.
For more information, http://www.momentumdynamics.com or call (484) 320-8222.
Image Available: http://www2.marketwire.com/mw/frame_mw?attachid=2235309
Image Available: http://www2.marketwire.com/mw/frame_mw?attachid=2235311

Add to Digg Bookmark with del.icio.us Add to Newsvine