February 21, 2013 at 16:32 PM EST
Xylitol Canada Inc. Announces Appointment of New Director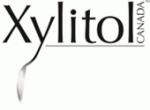 TORONTO, ONTARIO -- (Marketwire) -- 02/21/13 -- Xylitol Canada Inc. ("Xylitol Canada", or the "Company") (TSX VENTURE: XYL) is pleased to announce that Mr. Horst Hueniken has been appointed to the Company's Board of Directors.
Mr. Hueniken brings with him 25 years of investment experience as portfolio manager, buy-side analyst, and sell-side analyst. Located in Toronto, Canada, Mr. Hueniken is currently the Vice President and Portfolio Manager, Agriculture for Goodman Investment Counsel Inc. (a subsidiary of Dundee Corporation). He is responsible for investing the firm's capital in private and public firms across the entire agricultural value chain with a worldwide focus. Mr. Hueniken holds a Masters of Business Administration degree from the Richard Ivey School of Business in London, Canada, having graduated on its Dean's List, and holds a Bachelor of Applied Science in Mechanical Engineering from the University of Waterloo, Canada. Mr. Hueniken also holds the Chartered Financial Analyst designation.
"We are very fortunate to have Horst join our Board," said Andrew Reid, President and CEO of Xylitol Canada. "With his valuable financial experience and knowledge of the agriculture industry, Horst will be a tremendous asset to Xylitol Canada and we welcome him to the Board."
About Xylitol Canada Inc.
Xylitol Canada markets xylitol and xylitol based-products and is focused on becoming a major low-cost manufacturer of xylitol and related products, serving the global market from operations in North America.
Xylitol Canada's business strategy is to leverage novel proprietary technology and processes to become North America's premier manufacturer of low cost, high quality xylitol from readily available environmentally-sustainable biomass. Xylitol is an all-natural sweetener which is marketed globally including Canada and the United States and is accepted by the American Food and Drug Administration, the World Health Organization and the American Dental Association. Xylitol contains 75% less carbohydrates and 40% less calories than sugar, has a myriad of oral health benefits including the prevention of tooth decay and is safe for diabetics. To date, wider spread use of xylitol has been limited by the lack of a reliable, low cost, high quality supplier.
Neither TSX Venture Exchange Inc. nor its Regulation Services Provider (as that term is defined in the policies of the TSX Venture Exchange) accepts responsibility for the adequacy or accuracy of this release.