March 28, 2013 at 13:55 PM EDT
Wynn Philadelphia to Hold Construction Supplier, Subcontractor and Vendor Outreach Event
Informational Event to Convene More Than 150 Construction Firms From Across the Mid-Atlantic Region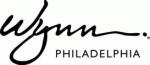 PHILADELPHIA, PA -- (Marketwire) -- 03/28/13 -- As a part of Wynn Philadelphia's commitment to cultivating community involvement and diversity, the resort is organizing the first Wynn Philadelphia Construction Supplier, Subcontractor and Vendor Outreach Event on April 3, 2013.
The networking event, hosted by Keating Consulting and the Minority Business Development Agency (MBDA) Business Center of Pennsylvania, will take place from 3 p.m. to 6 p.m. at the Hyatt Regency Philadelphia at Penn's Landing.
"Wynn Philadelphia is the largest proposed private development in the city's history," said Gamal Aziz, President and COO of Wynn Resorts Development. "We're excited to begin building relationships with local and statewide minority and women-owned construction supplier firms interested in working on our construction team, and becoming an integral part of Wynn Philadelphia's future. This is the first of many events we will hold to encourage participation and support supplier diversity for Wynn Philadelphia."
The networking and informational event is expected to bring together more than 150 construction subcontractors and minority and women-owned construction and construction supplier firms from across the Mid-Atlantic region. It will provide attendees with an introduction to Wynn Resorts and the proposed Wynn Philadelphia resort, an overview of the Pennsylvania Gaming Control Board's (PGCB) service provider registration / certification process, an introduction to pre-construction services and networking opportunities.
"This event is an incredible opportunity for both the large and small construction suppliers, subcontractors and vendors of our region," said Daniel J. Keating, III, Chief Executive Officer of Keating Consulting. "We're honored to partner with Wynn Resorts Development to facilitate this very important outreach program to connect the local and regional subcontractor community with qualified M/WBE construction and supplier firms."
The event will include a brief presentation, followed by more than two hours of networking. Pre-registration is required by all attendees. To learn more, please contact Valarie Cofield, at (215) 243-4941 or vcofield@intechconstruction.com.
Media Contact:
Sarah Lindsay
Braithwaite Communications
215.564.3200 x118 (office)
610-462-6202 (onsite)
slindsay@gobraithwaite.com