April 16, 2013 at 05:55 AM EDT
NXP and ALIOTH Drive Smart Card Convergence
Multi-Application Smart Card Launched Based on NXP's Secure SmartMX2 Microcontroller With Banking, Transport and eGov Functionality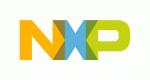 EINDHOVEN, THE NETHERLANDS and MOSCOW, RUSSIA -- (Marketwired) -- 04/16/13 -- NXP Semiconductors N.V. (NASDAQ: NXPI) today announced with ALIOTH, a leading Russian government and payment cards solutions provider, the launch of a contactless smart card solution product called SCOne. It combines banking, transport ticketing and eGovernment applications on just one secure microcontroller, NXP's industry-leading SmartMX2. ALIOTH will be the first card maker worldwide to offer SmartMX2 cards using a MIFARE Plus® emulation for transport and a MasterCard-certified MChip PayPass payment application, while supporting GOST cryptographic algorithms mandated by the Russian government.
Card holders will now be able to enjoy the convenience of using a single smart card for everyday use -- from the morning train commute to daily shopping. In Europe, card-issuing companies and institutions have seen additional consumer spend of up to 30 per cent from such multi-application cards. The cards benefit from unrivalled transaction speeds, card-to-reader range, power performance and security based on NXP's IntegralSecurity™ architecture, with over 100 security features to ensure the integrity of the chip.
NXP's SmartMX2 is the world's first secure element with a Common Criteria EAL 6+ security certificate issued by the German Federal Office for Information Security (BSI). As a further security enhancement, NXP will be first company to incorporate Intrinsic-ID's leading PUF anti-cloning technology into the SmartMX2 family.
"As the clear market leader in security chips, NXP was the obvious partner for this ground-breaking project," said Igor Vasiliev, general director ALIOTH. "While we are excited to have created a truly converged multi-application product under the SCOne brand, it is vital that both consumers and service providers are able to have complete trust in the security of card transactions. The high levels of hardware security that SmartMX2 delivers not only helps to create this trust -- including support for government-endorsed GOST cryptography -- but also means that we were able to quickly implement software countermeasures and bring this product to market in just four months, from first samples evaluation to MasterCard approval process."
"NXP is leveraging its expertise in secure microcontrollers to converge smart life applications such as electronic ticketing, payments and government ID on just one multi-application card," said Ulrich Huewels, vice president and general manager, business line secure card solutions, NXP Semiconductors. "With billions of SmartMX and MIFARE products proven in the field, NXP is paving the way for the contactless future, setting best-in-class performance metrics and enabling new experiences for consumers."
The availability of this new SmartMX2-based card follows the recent announcement that the Moscow Department of Transport has selected MIFARE Plus for the new "TROIKA" smart card project. This highly secure new multi-modal card aims to improve the quality of the travel experience and make public transport more attractive by enabling passengers to use one card for ticketing across multiple transport types, including metro, urban railway, tram and bus services. Additionally, the city of St. Petersburg is also using MIFARE Plus technology for its public transport system.
The new secure multi-application card from ALIOTH and NXP with the MasterCard M/Chip PayPass application is ready for mass production now. Cards with a Visa PayWave application will be available later in 2013.
About ALIOTH
ALIOTH Company specializes in full production cycle of banking cards and provides the following services: design, personalization, PIN-envelopes, sorting, storage and delivery. ALIOTH produces all types of plastic cards, including magnetic stripe, smart-cards, dual, contactless cards of EMV standard, other types of cards including universal electronic and e-Government cards. ALIOTH Company has all required Russian and international payment systems certificates and licenses, including international quality management certificate ISO9001. www.alth.ru
About NXP Semiconductors
NXP Semiconductors N.V. (NASDAQ: NXPI) provides High Performance Mixed Signal and Standard Product solutions that leverage its leading RF, Analog, Power Management, Interface, Security and Digital Processing expertise. These innovations are used in a wide range of automotive, identification, wireless infrastructure, lighting, industrial, mobile, consumer and computing applications. A global semiconductor company with operations in more than 25 countries, NXP posted revenue of $4.36 billion in 2012. Additional information can be found by visiting www.nxp.com.
Note to Editors
MIFARE, MIFARE Plus, SmartMX, SmartMX2 and IntegralSecurity are registered trademarks or trademarks of NXP B.V. All other brands or product names are property of their respective holders.
Forward-looking Statements
This document includes forward-looking statements which include statements regarding NXP's business strategy, financial condition, results of operations and market data, as well as other statements that are not historical facts. By their nature, forward-looking statements are subject to numerous factors, risks and uncertainties that could cause actual outcomes and results to be materially different from those projected. Readers are cautioned not to place undue reliance on these forward-looking statements. Except for any ongoing obligation to disclose material information as required by the United States federal securities laws, NXP does not have any intention or obligation to publicly update or revise any forward-looking statements after NXP distributes this document, whether to reflect any future events or circumstances or otherwise. For a discussion of potential risks and uncertainties, please refer to the risk factors listed in NXP's SEC filings. Copies of NXP's SEC filings are available from the SEC website, www.sec.gov.