April 24, 2013 at 20:02 PM EDT
Global Bridge Holdings Helping Homeowners Retain Rights
Boutique Lender service, Global Bridge Holdings' Securitized Forensic Mortgage Audits are becoming an instrumental part in helping homeowners retain their rights in foreclosure tactics.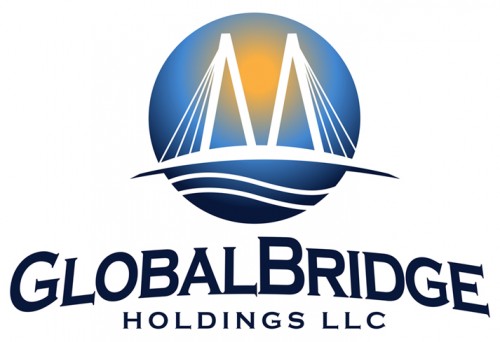 [Press Release Distribution]
Foreclosure defense attorneys rely on Global Bridge Holdings for their Securitized Forensic Mortgage Audits services due to the positive results they have been able to accomplish for homeowners involved in foreclosure proceedings. These services offered by the Tampa Boutique Lender include a comprehensive 55 page Audit along with two expert witnesses and a notary. These audits have seen excellent outcomes throughout Florida and a number of other states as an evidentiary tool. Or, as Managing Partner of Global Bridge Holdings, Mike Conlon refers to it as, a "nuclear suitcase".
This "nuclear suitcase" as Managing Partner Conlon calls it, or Securitized Forensic Mortgage Audit, serves to counter the adverse and aggressive foreclosure tactics being used by some banks. Many federal judges have been accepting these Mortgage Audits as validated and unbiased third party facts allowed to become an instrument to help homeowners come out ahead in their quest to protect their rights. Banks or Lenders have been given up to twenty days to respond and since the highest percentage of these audits contains overwhelming evidence of Fraud, the foreclosure case is quickly moved into settlement mode.
As the Global Bridge Holdings Lead Attorney and Expert Witness States, "When a homeowner answers in the affirmative and strongly, they have a very high likelihood of a favorable outcome" otherwise, for homeowners who do not take progressive action, positive results do not seem to come so readily.
For those who have used the Forensic Mortgage Audits services provided by Global Bridge Holdings, the results have ranged from Principal Reduction at or near Current Market Value. These settlements have seen rates established at between 3% and 4% fixed and amortized over 30 to 40 year terms. Some settlements have had compensatory damages paid, Quiet Title's issued or other positive end results. The counties that homeowners live in the judges they get are two factors that play into what results can ultimately be expected.
About Global Bridge Holdings: Global Bridge Holdings specializes in debt settlement, raising capital, private pocket placements, debt financing, acquisitions and a myriad of other financial services. This full service "Project Diagnostic" financial firm is a Boutique firm offering this full array of banking services to the Tampa area and surrounding locations.
For more information about us, please visit
http://www.globalbridgeholdings.com/
Contact Info:
Name: Mike Conlin
Email: mc@globalbridgeholdings.com
Address: 4830 West Kennedy Blvd. Tampa, Florida 33609
Phone: (813) 374-1112
Organization: Global Bridge Holdings, LLC
Source: http://marketersmedia.com/global-bridge-holdings-helping-homeowners-retain-rights/11227