July 08, 2013 at 12:25 PM EDT
Calgary Parking Authority Returns to Normal Operations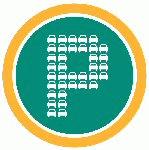 CALGARY, ALBERTA -- (Marketwired) -- 07/08/13 -- Effective today, the Calgary Parking Authority (CPA) is returning to normal parking operations and the majority of enforcement activities in all areas.
Regular rates are in effect for on-street parking and for all CPA surface parking lots and parkades.
"With the return to normal operations in the downtown and other areas, we need to ensure parking is available for those who want to access businesses in these areas," said General Manager Troy McLeod. "Our goal is to help manage the flow of traffic and ensure that posted time restrictions are being respected."
CPA will not be enforcing complaints related to recreational vehicles (RVs), detached trailers, residential permit zones and abandoned vehicles at this time.
CPA will continue to work with flood-affected communities, such as Chinatown, Inglewood, the Beltline and Mission, to support parking relief on an individual basis. Please contact the CPA office at 403-537-7000 for more information.
All CPA surface lots and parkades are fully operational except for Civic Plaza Parkade. It is anticipated that it will be several months before this parkade returns to normal operation.
About Us
The Calgary Parking Authority fulfills the City of Calgary's parking mandates and implements the municipality's parking policies by managing on and off-street public parking facilities, enforcement programs and by providing parking advisory services.