January 19, 2014 at 16:41 PM EST
Former Envia execs that sued the company ask for dismissal of case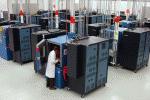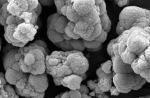 A lawsuit against battery startup Envia -- from its former CEO and two other former employees -- looks headed for dismissal.
The former executives of battery startup Envia, who sued the company for alleged fraud in the inducement of employment and wrongful termination, have now asked the court to dismiss that case without prejudice. "Without prejudice" means that the plaintiffs could leave open the chance of some day refiling the case. The documents were filed last Thursday January 16.
The case was complex and much of it rested on another lawsuit that was filed against Envia back in 2012 that had been on hold for awhile. That former suit was from a nanotech startup called NanoeXa Corporation, which had sued Envia alleging that one of its early employees had left the company and had taken NanoeXa's IP to be used in Envia's battery technology. Quartz writer Steve LeVine does a good job of looking at the complexities of the two cases.
This more recent lawsuit, filed by former Envia CEO Atul Kapadia, and former executives Hari Iyer, and Rohit Arora, was filed back in November 2013. It exposed a lot of alleged details about how Envia had lost a major contract with car maker GM, and how Envia was unable to deliver the battery it promised to GM at certain technical specifications and at a certain date.
Envia, through a crisis PR firm it hired last year, denied the allegations, stating: "The allegations in the complaint are baseless. The evidence will show that the plaintiffs' lawsuit is nothing more than the spurious allegations of three disgruntled former employees."
The case highlights the rough and tumble world of tech entrepreneurs and venture capitalists in Silicon Valley. Law suits are common, founder squabbles are routine, and IP battles are every day events. The path for a battery startup is particularly difficult, given the long time lines needed to commercialize battery technologies.
Related research and analysis from Gigaom Research:
Subscriber content. Sign up for a free trial.