June 18, 2008 at 05:00 AM EDT
$37 Billion -- US and UK Businesses Count the Cost of Employee Misunderstanding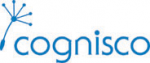 First Time Cost of Employee Misunderstanding Has Been Researched; On Average Businesses Are Losing a Staggering $62 Million (£31 Million)(1) per Year Through Employee Misunderstanding
LONDON and NEW YORK, NY -- (MARKET WIRE) -- 06/18/08 -- US and UK employees are costing businesses $37 billion (£18.7 billion)(2) every year because they do not fully understand their jobs, according to a new IDC white paper commissioned by Cognisco, the world's leading intelligent employee assessment specialist.
'$37 billion: Counting the Cost of Employee Misunderstanding' reveals for the first time the scale and impact on businesses of employee misunderstanding. Employee misunderstanding is defined as actions taken by employees who have misunderstood or misinterpreted (or were misinformed about or lack confidence in their understanding) of company policies, business processes, job function or a combination of the three.
The research shows that whilst organizations are often aware of the costs of misunderstanding, only one in three claim to have taken any action to close the gap. By ignoring the issue, firms put themselves at risk for compliance, public safety and legal problems.
Approximately two thirds of the total cost of misunderstanding reported by organizations was attributed to loss of business due to unplanned downtime (32 per cent), poor procurement practice (17 per cent) and settlements for industrial tribunals (16 per cent). Other costs incurred include regulatory penalties and tax or revenue penalties.
The findings also highlighted that the real cost of employee misunderstanding may be even higher when costs such as impact on brand, reputation and customer satisfaction are taken into account. All 400 companies asked, reported that employee misunderstanding had placed their company at risk of injuries to employees or the public, 99 per cent cited risk from loss of sales and reduced customer satisfaction in the last 12 months.
Other key findings from the white paper include:

--  On average businesses with 100,000 employees are each losing $62
    million (£31 million) per year at an average of $624 (£315) per employee
--  The Banking industry has the highest cost of misunderstanding due to
    the high risk associated with handling funds, with the transport industry
    reporting the lowest cost
--  81 per cent of banks reported exposure to impaired brand image and
    reputation in the last 12 months
--  36 per cent of transport organizations reported exposure to the risk
    of fatalities within the workforce or public in the last 12 months
--  52 per cent of petrochemical organizations reported a risk to health
    and safety compliance in the last 12 months
--  89 per cent of pharmaceutical companies reported exposure to the risk
    of reduced productivity in the last 12 months
    
"An organization's greatest asset is its employees," said Mary Clarke, CEO, Cognisco. "Obviously if an employee misunderstands or misinterprets actions there will be repercussions from loss of business to impaired brand image. But what is often not measured, is the employee's confidence to take the appropriate actions which can also have a significant impact."
Of those organizations with an assessment program in place more than 60 per cent reported fewer human errors, reduced employee churn and reduced health and safety breaches.
"This is the first time the cost of employee misunderstanding has been calculated. Large enterprises are potentially losing millions of dollars each year to 'employee misunderstanding' yet very few organizations are taking action or are even aware a problem exists," said Lisa Rowan, program director HR and Talent Management services, IDC. "The potential impact and repercussions from this misunderstanding should be addressed by all organizations and at the highest level -- the CEO."
The white paper recognizes that a face-to-face approach in an organization with employees in different locations is often logistically difficult, expensive and liable to errors. But, it suggests that the problem can be overcome by on-line assessments that employees can complete in their own time and which enables directors to assess quickly and cost effectively the location of the source of the problem. Surprisingly, the research revealed that only 6 per cent of the surveyed organizations had such a solution in place.
Clarke concludes: "We've worked hard to develop software customized to a company's diverse workforce and feed back to the Board information on those employees that need more coaching and training.
"With the introduction of the Corporate Manslaughter Act in the UK, which now makes company directors responsible for the actions of employees, there is no better time for companies to take action."
To get further details of the white paper, please visit: www.cognisco.com/countingthecost or call 01908 757520.
For media: To obtain a full copy of the white paper '$37 Billion: Counting the Cost of Employee Misunderstanding' or to request an interview with Cognisco or IDC, please contact Cheryl Gale or Liz Swenton at March Communications: 617-475-1572, Cognisco@marchpr.com.
Methodology
IDC conducted a series of telephone interviews with senior HR, finance and operations staff at 400 companies with more than 5000 employees across the UK and US between February and March 2008. The main phase interviews were conducted within predefined vertical sectors (pharmaceuticals, petrochemical, financial services and transportation) with more than 5,000 employees. These particular vertical sectors were chosen due to the high risks involved with handling funds, dangerous substances, and potential hazards faced with mass transit. These industries are either people-intensive or asset-intensive, and therefore more susceptible to a high degree of consequence arising from employee misunderstanding. An additional spectrum of large commercial enterprises was also included to act as a control group.
About Cognisco
Cognisco is the world's leading intelligent 'employee assessment' specialist providing customized online assessment programmes which measure employees' understanding, misunderstanding and competence in areas important to an organization's overall operational performance and business objectives. The programmes are specifically designed for companies with employees in different locations and provide fast reporting back to directors of employee knowledge gaps Cognisco works with some of the world's leading blue chip companies in over 150 countries and 31 languages, providing global employee assessment solutions with local insight.
These assessment programmes produce unique, insightful, precise data which enable identification of employees who may be putting the organization at risk -- or may in future -- and enables an organization to make informed choices about how to mitigate against the risks identified.
(1) Average figure based on an organization with 100,000 employees
(2) IDC research into 'The cost of employee misunderstanding' among 400 UK and US global enterprises with over 5000 employees February - March 2008
Contact:
Cheryl Gale or Liz Swenton
March Communications
617-475-1572
Email Contact