(NASDAQ: PSID) Awarded Second Patent by World Intellectual Property Organization
Posted on August 03, 2011 at 07:30 AM EDT
NOTE TO EDITORS: The Following Is an Investment Opinion Being Issued by the IO News Wire.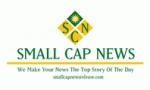 NEW YORK, NY -- (Marketwire) -- 08/03/11 -- PositiveID Corp (NASDAQ: PSID) announced yesterday that they have received a second key patent for "Apparatus and Method of Extracting and Optically Analyzing an Analyte from a Fluid-based Sample."
PositiveID Corp develops unique medical devices and biological detection systems, focused primarily on diabetes management, rapid medical testing and airborne bio-threat detection. PositiveID submitted its 510(k) pre-market notification to the FDA last month for its iglucose™ mobile health system for diabetes management. PositiveID is looking forward to the launch of this product domestically and abroad through key partnerships currently being developed.
PositiveID's focus on diabetes is needed; worldwide, confirmed adult cases of the disease have tripled in the US over the last 3 decades with a cost estimated at $174 billion.
Other active stocks are MannKind Corp (NASDAQ: MNKD), Fluidigm Corp (NASDAQ: FLDM) and Echo Therapeutics, Inc (NASDAQ: ECTE).
Information, opinions and analysis contained herein are based on sources believed to be reliable, but no representation, expressed or implied, is made as to its accuracy, completeness or correctness. The opinions contained herein reflect our current judgment and are subject to change without notice. We accept no liability for any losses arising from an investor's reliance on or use of this report. This report is for information purposes only, and is neither a solicitation to buy nor an offer to sell securities. A third party has hired and paid IO News Wire twelve hundred and ninety five dollars for the publication and circulation of this news release. Certain information included herein is forward-looking within the meaning of the Private Securities Litigation Reform Act of 1995, including, but not limited to, statements concerning manufacturing, marketing, growth, and expansion. Such forward-looking information involves important risks and uncertainties that could affect actual results and cause them to differ materially from expectations expressed herein. We have no ownership of equity, no representation; do no trading of any kind and send no faxes or emails.