Transfer of Supplies to the Kumtor Mine Interrupted
Posted on December 05, 2011 at 09:19 AM EST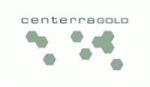 TORONTO, ONTARIO -- (Marketwire) -- 12/05/11 -- Centerra Gold Inc. (TSX: CG) announces today that the transfer of diesel fuel and other supplies from the Kumtor marshalling yard to the mine has been interrupted due to an illegal roadblock. The marshalling yard is located in the town of Balykchy in the Issyk-Kul Region of the Kyrgyz Republic and is approximately 270 kilometres from the Kumtor mine. The road block has been set up by a small group of protestors seeking greater benefits from the project. While the roadblock in the town of Balykchy is restricting the transfer of supplies to the mine site from the marshalling yard, the main road access to the Kumtor mine has not been affected.
In response to the disruption of supplies, the Company has begun to reduce operating staff and has reduced mining activities in the open pit. The Kumtor mill facility continues to operate and the Company believes that it will meet its 2011 production and cost guidance.
The Company is working with the local authorities and the Kyrgyz Government to restore road access to the facility.
About Centerra
Centerra is a gold mining company focused on operating, developing, exploring and acquiring gold properties primarily in Asia, the former Soviet Union and other emerging markets worldwide. Centerra is a leading North American-based gold producer and is the largest Western-based gold producer in Central Asia. Centerra's shares trade on the Toronto Stock Exchange (TSX) under the symbol CG. The Company is headquartered in Toronto, Canada.
Additional information
Additional information on Centerra is available on SEDAR at www.sedar.com and on the Company's website at www.centerragold.com.
Contacts:
Centerra Gold Inc.
John W. Pearson
Vice President, Investor Relations
416-204-1241
www.centerragold.com